Consulting
·
Stockholm
·
Hybrid Remote
Systemutvecklare C#
Anställda på Recommit har tagit fram tre värdeord ("share", "care" och "commit) som definierar vår vilja att vara professionella och goda medmänniskor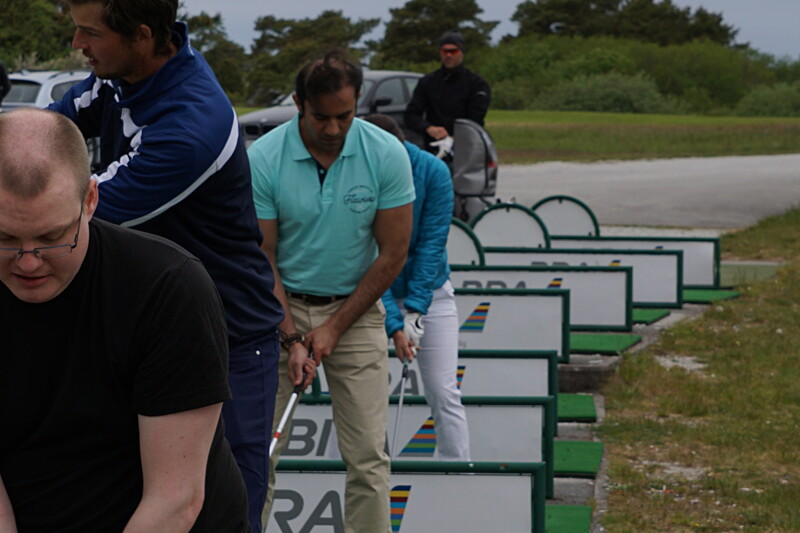 Recommit är behov av att ta in fler anställda för att täcka upp för föräldraledig personal och även nya förfrågningar från våra kunder.  Vi söker vi dig som är systemutvecklare inom C# och Python, med fokus på back-end eller full-stack och som vill arbeta som konsult i ett mindre företag med tillväxtambitioner. Du arbetar individuellt, är innovativ och har förmågan att utveckla användbara lösningar som bidrar till affärsnytta. Du är van vid teamarbete och väl bekant med agil utveckling. 
Om rollen
Som systemutvecklare har du förståelse för lösningar i ett övergripande perspektiv. Din specialitet, oavsett om du är back-end eller full-stack, är att se och skapa lösningar som möter kundernas behov. Vi ser det som en styrka om du kan effektivt strukturera kod som ger t.ex. skalbarhet som en bra användarupplevelse. 
För att passa hos oss har du:
Minst fem års erfarenhet av systemutveckling
En relevant utbildningsbakgrund.
God förmåga att kommunicera med t.ex. kollegor och användare. 
Du uttrycker dig obehindrat i tal och skrift på såväl svenska som engelska.
Erfarenhet av agil utvecklingsmetodik. 44
Komfortabel i rollen som konsult
Är din fokus omkring back-end så ser vi gärna att du har:
5 års erfarenhet inom : C#, MS SQL, MVC, WebApi eller WPF
1-2 års erfarenhet inom: Python, A Inversion of control (dependency injection),Versionshantering, ORM(så som ADO.net, EntityFramework eller Dapper), HTTP metoder, headers och statuskoder, Message queueing, Dotnet core app konfigurering, molnplattformer, PaaS eller IPaaS produkter, Cloud blob storage, Cloud document databases, Continuous integration, OpenAPI, Windows Services eller dotnet core 
Är du fullstack så ser vi även gärna att du har:
5 års erfarenhet inom: Javascript, HTML, CSS3, DOM, JSON, SEO, Frontend framework (Bootstrap, Foundation, Material UI, PrimeUI), Browser debug
1-2 års erfarenhet inom: AngularJS, Anguar2+, React, Vue.js, Utility framework(jQuery, lodash eller underscore), Promise/Observable event baserad programmering(tex RxJS), Versionshantering (tex git, SASS, SCSS eller LESS)
Viktigast är dock hur du är som person. Vi tror att du har en nyfikenhet, är ansvarstagande, flexibel och drivs av att utveckla innovativa produkter och tjänster i teknikens framkant tillsammans med oss.  
Vad vi erbjuder
Att arbeta på Recommit innebär stor möjlighet att påverka din vardag. Du arbetar nära ledningen och är del i de beslut som rör dig. Vår övertygelse är att om du trivs hos oss, så kommer du att göra ett bra jobb och utvecklas positivt. Personlig utveckling är viktig, inte bara för dig utan även för oss alla på Recommit. Vi tror på att kombinera öppenhet och omtanke med en hög professionell ambition, vilket har givit oss våra tre värdeord share, care och commit. Det är värden vi strävar efter att efterleva dagligen.  
Om Recommit
Recommit är ett modernt IT-konsult- och mjukvaruutvecklingsföretag i centrala Stockholm. Vi hjälper våra kunder i deras digitaliseringsresa med vår starka spetskompetens och professionella förhållningssätt. Vårt bidrag hjälper kunderna i deras projekt, eller för att skapa högteknologiska mjukvarulösningar för att lösa komplexa utmaningar eller processer.  
Bolaget grundades 2010 (då ComFirst AB) och har funnits i sin nuvarande form, Recommit AB, sedan 2012. 
Ansökan
Låter det här intressant? Ansök idag och låt oss träffas under okomplicerade former. Har du ytterligare frågor är du välkommen att kontakta Jonas på jonas.kallman@recommit.se, +46 73 311 31 14 
Vi ser fram emot din ansökan!
Business area

Role

System Development

Locations

Remote status

Hybrid Remote
What we can offer
Competence and development

Allocated budget for you, as an employee, to have the possibility to attend courses or acquire tools that you need in your skills development.

Salary and benefits

Strong market wage. Occupational pension according to the ITP standard. Computers, mobile phones and other technical tools according to what you prefer.

Healthcare and wellness

Private healthcare with direct access to specialists. Compensation for up to 5.000 SEK for physical activities that you enjoy.

Social activities

Two conferences per year to socialize and develop together. Many other gatherings throughout the year when we test new techniques or fun activities.
Workplace and culture
We are a tight team of people with varied backgrounds, knowledge and interests. We try to get together as often as possible for after works and dinners, many times combined with us testing a new technique or trying some activity together.
We are located in a modern office space in EpiCenter in central Stockholm. Please come and visit us, there is always time for a fika!
About Recommit AB
Recommit is a modern IT-consultant and software development company located in Stockholm. We help our customers to improve their digital transformation by adding highly skilled resources to their projects or to develop state of the art software solutions to handle complex challenges and processes.
We love code, new technology, creativity, our talented employees and our delightful customers.
The company was founded in 2010 (formerly ComFirst AB) and was formed as Recommit AB in 2012.
Consulting
·
Stockholm
·
Hybrid Remote
Systemutvecklare C#
Anställda på Recommit har tagit fram tre värdeord ("share", "care" och "commit) som definierar vår vilja att vara professionella och goda medmänniskor
Loading application form
Already working at Recommit AB?
Let's recruit together and find your next colleague.